As all anglers say, their eyes are the most vital tool for scanning the water. Whether you're on a lake or a beach, you need to see it before catching a fish. Nowadays sunglasses have become an essential part of most anglers' gear. A premium pair of polarized sunglasses can make spotting fish much easier. When it comes to sunglasses, choosing the right lens color can be a game changer, thus improving your game.
Today, we'll dive into all aspects of lens selection as you prepare for your next adventure.
WHAT WE ARE LOOKING FOR IN THE PREMIUM LENS
Lens Technology

Lens Colors

Lens Construction
Lens Technology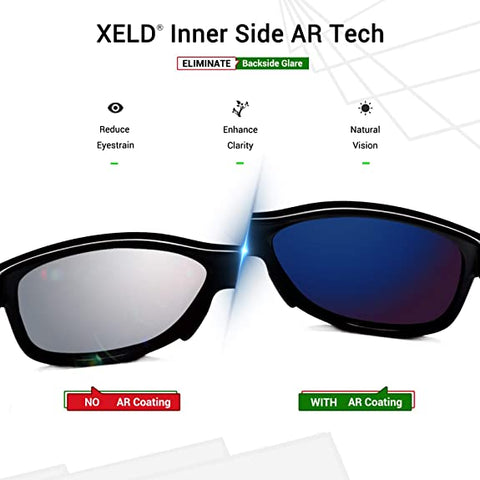 You must have encountered a situation where you pulled your fishing rod too hard and then dropped your sunglasses on the ground or in the water. Falling on the ground can still be saved, but falling in the seawater is beyond saving. The seawater will corrode the lenses, which will cause the coating on the lenses to come off, making them no longer protective and polarized. But you don't have to worry, MRY has taken it all into account for you. Our lenses employ an innovative anti-corrosion technology that significantly and effectively protects them from seawater corrosion.
UV rays and glare also often plague anglers. MRY lenses are 100% polarized and UV-injected for resistance to UV rays, and the polarized coating and AR coating on the back of the lenses reduce glare reaching the glasses and improve clarity. MRY has all the features needed for fishing lenses, and we are always committed to making the best lenses for our customers.
Lens Color
MRY currently offers several different lens tints for different light levels. At certain light levels, different tints will produce different clarity.
Best lens colors for deep sea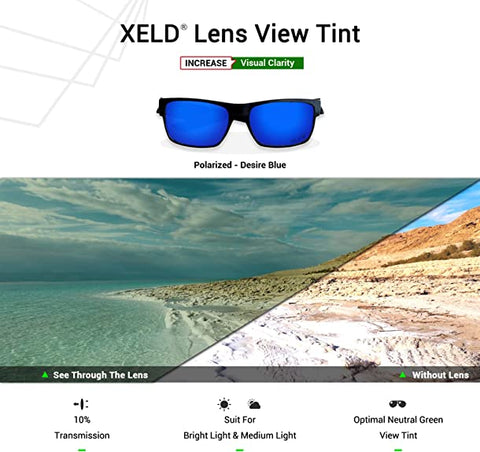 Ideal for bright light conditions, Blue Mirror XLED is designed for offshore fishing in deep blue seas and will block a lot of blue light from blue water glare to ensure less eye strain and better peripheral vision while fishing.
Best lens colors for freshwater fishing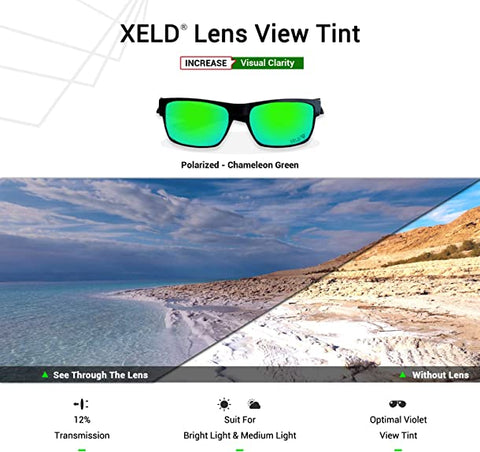 Green Mirror XLED works in the same way as blue but is designed for shallow waters where the water is green. The green mirror will reflect a lot of light to protect your eyes while you are fishing. It also improves contrast, removes brown from the water, and enhances green, enhancing your vision and thus making it easier to see fish.
Best lens colors for low light conditions
Gold Polarized XLED lens isdesigned to reduce blue light, uses all available low light to brighten your vision, and provides as much color contrast as possible, thus illuminating your environment so you can see the fish. They also help with muddy water.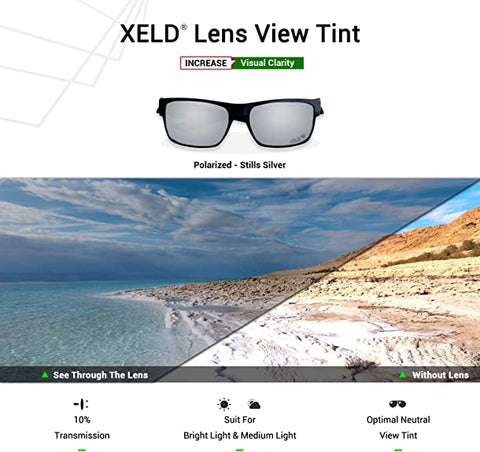 Silver Mirror XLED is designed for low light conditions and it reflects the white light that comes from glare on cloudy days. And this provides excellent protection for your eyes, as glare on cloudy days can greatly increase the level of light reflection.
Best lens colors for sunny and cloudy days
Gray lenses are best for fishing in hot and intense sunny seas because they offer the most protection. They work well in bright and slightly dim conditions. Gray is not a high-contrast lens; it does not alter color perception but allows you to see real colors. Choose gray lenses for your sunglasses when you're not sure what conditions you might be facing.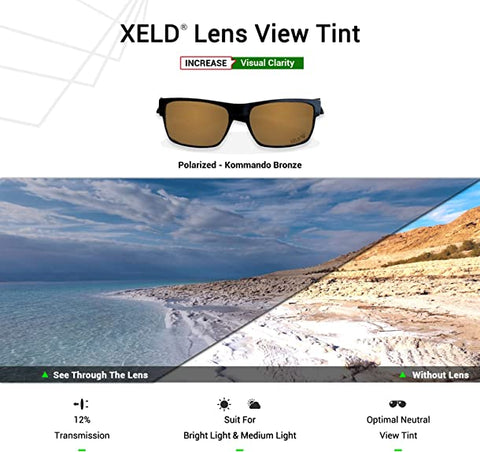 Bronze is a high-contrast lens that is perfect for offshore fishing where you need to spot and track fish. It works well for brown bottoms or muddy water, and you can spot fish more easily.
Lens Construction
Basically polarized fishing lenses are made of either glass or plastic. For a long time, some anglers thought glass lenses were better than plastic lenses, but with advances in plastic lens manufacturing and research, that thinking is shifting.
Plastics are now manufactured without many impurities and are very clear. From a purely optical standpoint, plastic lenses will actually be better than glass lenses. In fact, almost all polarized sunglass lenses are made of plastic.
The most durable, lightweight and safe plastic lens on the market today is polycarbonate, from which MRY lenses are also made. It has excellent impact resistance and optical clarity, and naturally blocks most UV rays.
Why You Should Choose MRY?
MRY lenses feature an innovative anti-corrosion technology that significantly and effectively protects the lenses from seawater corrosion. You don't have to worry about your lenses falling into the water while fishing at the beach and not working. And our lenses are available in several different lens tints for the various light conditions you fish in. Made with the highest grade polarized film to provide superior clarity and eliminate glare caused by reflections from the water while fishing, these lenses are the absolute best choice in your fishing lenses.